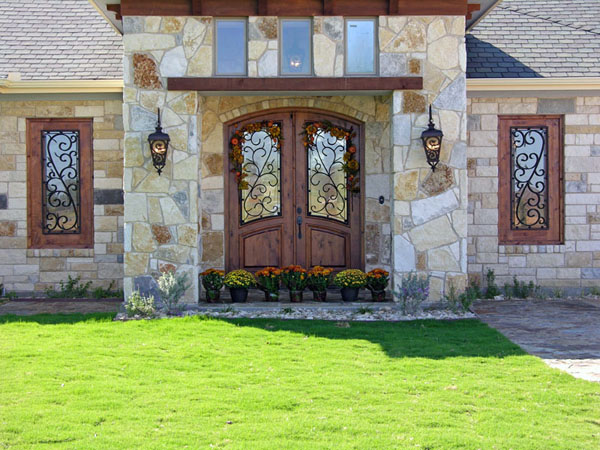 Built by Neiman Custom Homes
Custom Built Homes
FortHoodPro has helped our clients build homes in the Greater Fort hood Area since 2001 and can help you select the type of construction thats right for you and your budget. From entry level homes to Full Green Built ICF construction. We can use your plans or have custom plans rendered by our architect to build the home of your dreams. We can also discuss interim financing options using VA, FHA or Conventional Guaranties.
What is ICF Construction?
ICF stands for Insulating or Insulated Concrete Forms. These are 2 to 4 inch insulation forms on each side of middle used to build the outside walls of homes or buildings, as well as metal bars in the middle for strengthening the concrete that will be poured into the forms. The forms are mainly used for the exterior walls, which then have the traditional finish of brick, rock, stone, etc. applied, making the home look like all others except for the thickness of the outside walls.
Benefits Of Building ICF
Superior Energy Efficiency By keeping the cold or hot outside air from coming in, and keeping your air conditioned or heated air from going out. Your air conditioner and heater won't have to run as much so your inside temperature will be optimal. This results in typical energy savings of about 50-80% depending on your doors, windows and roofing.
Extreme Weather Resistant ICF wall systems are rated to withstand extreme weather conditions, including tornadoes and hurricanes. They can endure winds in excess of 140 miles per hour, and are also rated safe for earthquake zones.
Durability Settlement, cracking, rotting, mildew, and rusting are not a problem for ICF homes. Nor do they provide food for insects, mold, or furry little creatures of the field.
Noise Reduction Outside noises are decreased by over half because of the insulated wall thickness.
Even Temperature Distribution ICF wall systems have an even temperature distribution throughout the house from floor to ceiling. There is less than two degrees Fahrenheit variation in an ICF home, compared to conventional homes that vary anywhere from five to ten degrees Fahrenheit. You just get a more comfortable feeling with the even distribution.
Allergen/Dust Reduction ICF systems prevent draft and air infiltration, so they prevent airborne contaminants. This is great because it is an allergen as well as dust remover.
Fire Resistant And how about ICF walls being fire resistant. This could result in insurance companies offering premium reductions.
This is a time lapse video that was shot over the course of two weeks. This is a 700sqft house that was built on site for the Indiana State Fair in Indianapolis.
Sealed Envelope
Sealed Envelope homes are energy star rated, and are only a step down from the ICF rated homes.These homes are called Sealed Envelope Homes or Sprayed Foam Insulation Homes because they have sprayed foam insulation between studs on outside walls to seal in cracks that otherwise may occur using batting.
Also, the deck of the roof is foam blown giving you more conditioned space in the attic, thus providing the home with higher energy efficiency than traditional batt insulation. These homes are treated the same as ICF homes, but are less expensive. Even though they do not have all the benefits that an ICF home does, the insulation factor greatly reduces your air conditioning and heating energy consumption, and there is a more overall comfort throughout the house than a batt insulation home.
Spray Foam Insulation is the most energy efficient product you can install in your home, allowing you to lower your heating & cooling energy usage by 50-60%, compared to traditional insulation products, for the life of your home! That means that you are directly responsible for 50-60% less oil, natural gas or coal being burned to create electrical power or fuel your heater.
For questions and answers on building a new home in the Fort Hood area please use this form and we'll get back to you right away. Post your questions here