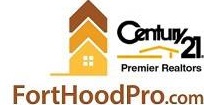 The upcoming Qualified Mortgage (QM) and Ability to Repay rules will take effect on loan applications. Part of the Dodd-Frank Wall Street Reform and Consumer Protection Act, the new rules are designed to protect buyers from purchasing homes they can't afford and provide lenders protection from liability when originating loans that meet the Qualified Mortgage standard.
What is a Qualified Mortgage?
A qualified mortgage is a home loan that has:
Regular periodic payments in substantially equal amounts
Been underwritten based on a fully amortizing payment schedule using the maximum rate allowable for the first five years after the date of the first periodic payment
Verified the borrower's income and assets; and current debts, including alimony and child support
A borrower's total debt-to-income ratio of no more than 43% (see "Temporary QM" for exceptions to this requirement)
Met points and fees limitations
None of the following features: negative-amortization, interest-only or balloon-payment features.
There are two types of Qualified Mortgages:
Temporary QM
Temporary QM loans are those that must be eligible for one or more of the following:
For purchase or guarantee by Fannie Mae or Freddie Mac while operating under federal conservatorship or receivership
Guaranteed by the U.S. Department of Veteran's Affairs (VA)
Guaranteed by the U.S. Department of Agriculture (USDA)
Insured by the Federal Housing Administration (FHA)
Because Temporary QM loans meet at least one of these requirements, they do not have to meet the 43% debt-to-income ratio. Instead they must continue to adhere to the requirements set forth by the above entities. The majority of loans in the mortgage market today fall into this category and therefore will not be affected by the 43% debt-to-income ratio. The temporary guidelines for these entities will remain in effect for seven years.
Standard QM
Standard QM loans are those that do not meet any of the Temporary QM requirements and must adhere to all QM standards, including the debt-to-income ratio. Some non-conforming lenders may amend their allowable ratio to 43%.
Points and Fees
A loan must not exceed the limits listed below for points and fees for either Temporary or Standard Qualified Mortgages. These fees typically do not include those that are paid to third parties such as appraisers or title companies unless those companies are affiliated with the lender.
| | |
| --- | --- |
| Loan Amount | Cap |
| Greater than or equal to $100,000 | 3% of the total loan amount |
| Greater than or equal to $60,000 but less then $100,000 | $3,000 |
| Greater than or equal to $20,000 but less then $60,000 | 5% of the total loan amount |
| Greater than or equal to $12,500 but less then $20,000 | $1,000 |
| Less than $12,500 | 8% of the total loan amount |
Higher-Priced Mortgage Loans
For a lender to originate a Qualified Mortgage with safe harbor legal protections, the lender must ensure that the Annual Percentage Rate (APR) does not exceed certain thresholds. For 1st lien mortgage loans, the APR cannot exceed an index called the Average Prime Offered Rate (APOR) by more than 1.5%. For 2nd lien mortgage loans, the APR cannot exceed the APOR by more than 3.5%. For the week of 12/2/2013, the APOR index for a 30 year mortgage was 4.35%. So if the QM rule were already in effect, then the APR limit would be calculated as follows for a 30 year 1st lien mortgage as of 12/2/2013: 4.35% + 1.5% =

5.85% APR Limit

. The APOR rule is likely to be even more flexible for FHA loans once HUD revises their index to account for the annual insurance premium.
What does the Qualified Mortgage mean for you?
There will not be a significant impact for loans that are eligible for Fannie Mae, Freddie Mac, FHA, VA or USDA. Although some jumbo and non-conforming programs will tighten their standards to the 43% debt-to-income threshold, most customers using these programs will still qualify.
The points and fees limitations and higher-priced mortgage loan limits are generally seen as a positive for homebuyers, as they will prevent many lenders from charging high ancillary fees, large amounts of discount points, and higher interest rates. However, there will be a small amount of riskier loan products that will be difficult to offer without violating the QM thresholds. Some lenders may decide to offer those mortgage products that are not eligible for QM safe harbor legal protection, but doing so will expose them to greater legal risks.